TotalEnergies and Corio successful in securing seabed lease rights to jointly develop 1.5 GW offshore wind project (04/02/2022)
The Crown Estate has selected a 1.5 GW offshore wind project proposed by TotalEnergies and Green Investment Bank (now Corio Generation) as one of six proposed new offshore wind projects in the waters around England and Wales.
Outer Dowsing Offshore Wind will be one of the UK's largest offshore wind farms upon completion. It is anticipated it will generate renewable electricity equivalent to the annual electricity consumption of over 1.6 million households and will play a critical role in achieving the UK Government's ambition to deliver 50 GW of offshore wind by 2030.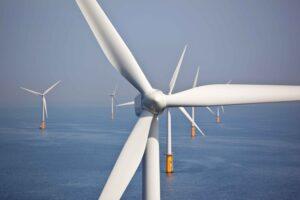 Outer Dowsing will displace nearly 2 million tonnes CO2 equivalent per year of operations through the generation of renewable electricity, equivalent to removing over 650,000 petrol cars from the road for the duration of the Project.
The six Round 4 projects announced by The Crown Estate together represent just under 8 GW of potential new offshore wind capacity with the opportunity to deliver clean electricity for more than seven million homes and create employment opportunities across the country.
The projects have been selected through a competitive seabed tender process and will now progress to strategic environmental assessment known as a Habitats Regulations Assessment (HRA).